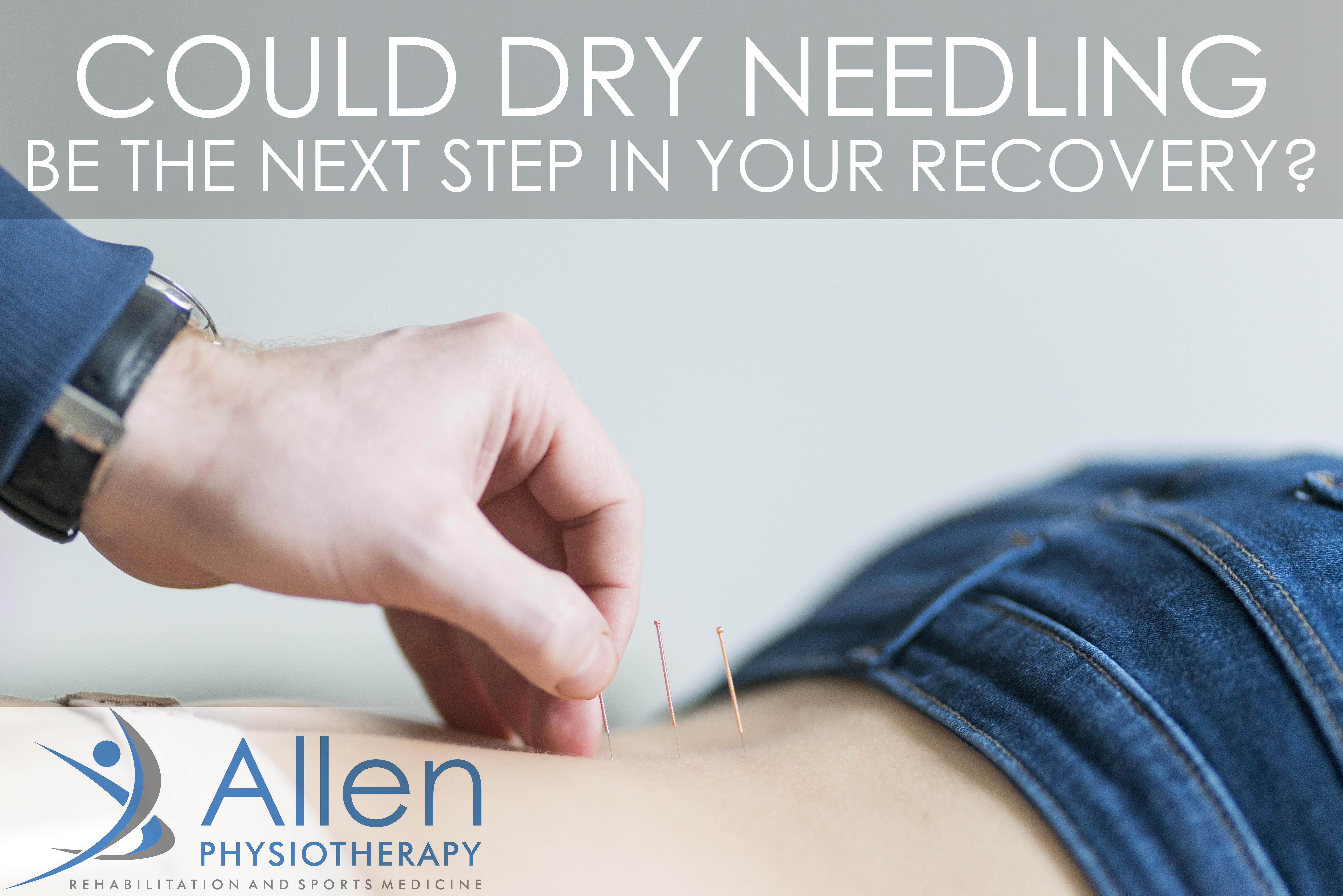 Have you ever considered having dry needling as a treatment to assist in your recovery? Have you ever wondered what dry needling is all about? We utilise dry needling as a treatment technique regularly at APR, and below you will find all the information you need to understand what dry needling is and how it can help you.
What is dry needling?
Needling and acupuncture originates within ancient Chinese medicine, having been used as a treatment for thousands of years. There are varying types and styles of needling, but at APR we routinely use dry needling, an evidence-based procedure with our patients. Where traditional acupuncture uses specific points linked to meridians, which correspond to various internal organs, dry needling focuses on insertion into targeted points in muscles and other soft tissue. Simply put, dry needling is defined as "an intramuscular procedure, where fine sterile needles are inserted into taut muscle, more commonly referred to as myofascial trigger points, varying connective tissues and within the vicinity of peripheral nerves in order to manage a variety of neuromuscular injuries and presentations".
Is Dry Needling safe and what does it feel like?
Dry needling is a very safe treatment that uses sterile, individually packaged, single use needles to cause a small precise injury or "lesion" in the tissue as it enters the body. The needles are very fine and rarely does any bleeding or bruising occur at the insertion point.
Generally needle insertion is not felt, however a local twitch response or slight contraction of the muscle may provoke a small, brief pain response. Dry needling can feel different for each patient, and you may be either a high responder or low responder to treatment. A low responder may feel minimal discomfort, if at all anything during the treatment. This reaction is normal in certain patients and doesn't mean no effect has taken place. High and low responders can be likened to individual pain thresholds where we all perceive pain at differing levels. During treatment, high responders commonly report a variety of symptoms. Heaviness and aching are most common, with tingling, tiredness, nausea and a sense of relaxation also being likely. These are all normal expectations during treatment. A therapeutic response occurs with the elicitation of local twitch responses, which is a good desirable reaction, but it may take a few sessions before you see changes in your symptoms. This is due to the accumulative effect of the chemical response that occurs from needling. Following needling, it is normal to experience muscle soreness, tenderness and mild fatigue for 24-48 hours.
Side effects are very rare with dry needling, however precautions are taken before having application through completion of both a consent form to show your understanding of needling and a contraindications form to ensure we understand your medical history thoroughly and can highlight any issues that may mean withholding needling as part of your treatment. Surprisingly having a needle phobia doesn't stop you having dry needling. Most patients with a phobia can tolerate application if they don't see the needles inserted.
What are the effects of Dry Needling?
As physiotherapists, the style of needling we employ is focused on the physiological effects on muscles, with an emphasis on improving tissue healing, managing pain modulation via local, spinal and central effects on the nervous system and restoration of normal tissue function.
When a needle is inserted it basically causes the following local responses around the area being needled:
Increased local blood flow

triggers the body's localised healing response to assist healing of an acute injury, or kick start healing of an old chronic injury

Stimulation of afferent nerve fibres (sensory nerves) decreasing pain via the pain gate theory

Decreased muscle tone (muscle relaxation) through eliciting twitch responses in the muscle which releases tension within the tight band of muscle.

Increased delivery of endorphins and endorphin receptors, your happy hormones which will reduce your pain perception
The central effects that occur away from the needling site are:
reduction in pain levels at the level of the spinal cord, where incoming pain signals are partially blocked to provide effective pain relief.

potential effects at the level of the brain via descending pain inhibition pathways by sending signals to block our perception of pain.
Where does dry needling fit in to my treatment plan?
Dry needling can be used as an adjunct to your current physiotherapy treatment, and usually isn't completed as a single treatment option. Dry needling can be used at the beginning of the treatment program to manage pain levels, or at any point in the program to reactivate the healing cycle. Typically it takes several visits for a cumulative effect; therefore needling may be used repetitively and in conjunction with other modalities and rehabilitation as your recovery progresses.

So if you feel dry needling could work for you and your recovery, then contact our team on 01483 571783 to book an appointment. If you are already having treatment at the clinic but feel this may be a good option for you then our team will happily discuss the suitability. We have a number of trained clinicians who can advise on the best course of treatment for you and answer any queries you may have.