MSc MCSP BSc (Hons) GSR.
@physiobutler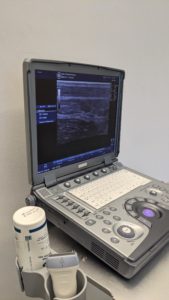 Stuart's a long established member of the Allen Physiotherapy Team, combining his time at APR with his role as Medical Lead for England Athletics. He's travelled internationally with track and field, and was most recently in Australia for the Gold Coast Commonwealth Games 2018, and has been part of medical teams at Olympic, World Championship and Commonwealth Games.
Stuart uses ultrasound imaging to often help patients to visualise issues / problems and provide reassurance going forward with rehabilitation plans. He's committed to clinical outcomes and developing agreed exercise plans to help you achieve this.
He has a strong interest in athlete development utilising his experience at World Juniors / Youth Championships and Commonwealth Youth Games to help young athletes progress into seniors. He lectures internationally and has presented on Hamstring Injuries in both the UK and Australia, and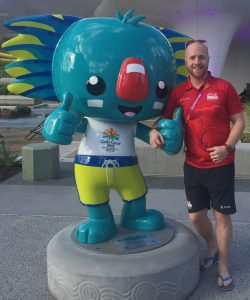 lecturers on the National Coach Mentoring Programme for England athletics.
He has a background in Strength and Conditioning and has a keen interest in biomechanics and their application in the treatment and prevention of Injuries.  His interests include Manual Therapy, the use of real time ultrasound imaging, Biomechanics, Injury Prevention and Performance Enhancement.
Recent interest focuses on Hamstring Injuries, and he's presently working to produce some research in this area. Check out his recent blog on Hamstring Injuries: http://www.running-physio.com/hsi/